Novant Health Heart & Vascular Institute of Charlotte NC signs agreement with SurgiScheduler for hospital-owned CV & CT practice.




Eight Cardiothoracic and Vascular Surgeons with offices in Charlotte, Matthews and Mooresville NC team up with SurgiScheduler LLC to tame a challenging schedule. The practice lists 20 locations (offices, clinics, operating and procedure rooms) where patients are seen.

Sandy Hartness, Practice Manager, says, "The hospital wants us to use their scheduling system but it doesn't provide the integrated surgery, call, vacation & meeting features like SurgiScheduler does."

Podiatry Associates of Indiana, a forward thinking 11 surgeon groups practicing at 10 hospital and clinic locations throughout the City of Indianapolis is welcomed by the SurgiScheduler team. Podiatry Associates' subscription marks several firsts for us: 1).They are our first Podiatry surgical practice; and 2). PA was brought to us by their own IT department head.

Carter Surgical LLC, a Richmond VA mobile surgical laser operator, contracts with SurgiScheduler to schedule 23 Laser Technicians providing service to 39 Hospital, ASC and Clinic OR's in 3 States.

Dawn Welch, Carter Surgical's Operations Manager says, "Our major client, a multi-hospital non-profit chain, requires reports detailing Quality Assurance metrics and Preventive Maintenance schedules of our Lasers. We get these reports vital to our business only from our SurgiScheduler Calendar.

Orlando Health, full service regional medical center subscribes to SurgiScheduler (SGSPro) supporting

The Heart Institute's Cardiothoracic surgeons. Practice managers track daily surgery schedules, Hospitals Lists, Rounding and On-Call assignments, meeting and vacation schedules.

Baptist Health, Montgomery AL adds second surgical group to umbrella contract with SurgiScheduler (SGSPro) to manage daily surgery schedules, On-Call assignments and vacation schedules for a hospital-owned general surgery practice.

Austin, TX based HealthTronics, an ENDO subsidiary (NASDAQ - ENDP) manages SF Lithotripsy Group LLC using a custom-version of Registry Scheduler (RS); 55 surgical group customers can post requests for service directly to their schedule; customers see cases only at their authorized facilities.

Field technical staff use RS to view case schedules, Call assignments and post availability. Hundreds of unnecessary phone calls to Call Center are avoided. HealthTronics scheduling burden is greatly reduced.

California Urological Services relies on Registry Scheduler (RS) to manage service schedules for laser surgery cases.

Scheduling staff for private surgical groups post requests for service directly to their schedule; customers see cases only at their authorized facilities. Field technologists logon to add new cases and modify events to reflect event details.

Golden Gate Urology, a Berkeley CA urology group of 5 Surgeons signs with Surgical Group Scheduler (SGS)

to manage daily On-Call and vacation schedules.

Tina Bettencourt, Practice Administrator says, "We are particularly pleased with using the On-Call and Vacation features of SGS."

Baptist Health, an award-winning, full service Montgomery AL regional medical center contracts with SurgiScheduler (SGSPro) to manage daily surgery schedules, On-Call assignments and vacation schedules for CASTA, a hospital-owned surgery & trauma practice.

Says Julia Ventress, VP Baptist Health,

" The SurgiScheduler program is meeting our needs very well. I am able to take a pulse of what is going on with this group. I think some of our other clinics would be interested in using it. "

CVT Surgical Center, a Baton Rouge group of 13 CV and CT Surgeons, 5 PA-C's and 4 Nurse Practitioners, joins Surgical Group Scheduler Pro (SGSPro)

to manage daily surgery schedules and rounding lists at 5 hospitals in addition to On-Call, meeting and vacation schedules.

Says Chuck Mock, CEO "We were referred to SGS by a cardiothoracic colleague. Our transition from labor intensive spreadsheets to implementation of SGS was accomplished in a few short weeks. We have significant insight into our practice metrics at our finger tips with this program."

Cardiovascular Surgeons, P.A. group of 7 Surgeons in Orlando, Florida subscribes to Surgical Group Scheduler (SGSPro)

to manage daily surgery, On-Call, vacation and rounds schedules.

Cardiovascular Surgeons CEO Steve Dicksen says, "Our seven surgeons cover three hospitals, and multiple on-call assignments 24/7. SurgiScheduler gives them instant access to their up-to-the-minute surgery schedules and rounds lists for the day, week or year. Using this program we enjoy a much more efficient practice, without question."
The Extenders Group, a Hallendale, Florida group of Physician Assistants and Nurse Practitioners subscribe to Registry Scheduler (RS) to manage daily surgery schedules, On- Call assignments and vacation schedules for a fast-growning multi-specialty physician extender practice. Says Rick Yarosh, CEO, "We practice at 19 hospitals, surgery clinics and physician offices; immediate access to our schedule with no phone tag is critical to our success. SurgiScheduler gives us that and a lot more."

Triangle Medical Professionals LLC, a Raleigh NC group of 17 Physician Assistants and Nurse Practitioners renews withSurgical Group Scheduler (SGS) to manage daily on-call, vacation and patient visit schedules. Says Andrew Liepins PA-C, a TMP partner, "We are familiar with this program because one of our cardiothoracic & vascular surgery groups uses it, too. We practice at multiple locations, and access to our complete schedule is very valuable."
Pacific Biological Equipment, (PacBio), a mobile Cell Saver and liver transplant services provider operating at 38 Northern CA hospitals subscribes to Registry Scheduler (RS) to manage their 12 technologists call, vacation and surgery schedules. PacBio tracks & reports to clients on Q/A programs and customer activity through the RS dynamic reporting system. "
Southwest Heart & Lung, a Phoenix/Flagstaff cardiothoracic and vascular surgical group subscribes to Surgical Group Scheduler (SGS) to manage schedules and assist in the process of merging with another, smaller, group of surgeons. Says Monica Guerrero, SWHL Administrator, "I cannot get reports like that even from our billing program. I love it! And, the feedback I am getting from our schedulers is very positive."
InSound Medical,Inc., a Newark, CA medical device manufacturer contracts with us to design a version of SurgiScheduler to manage Trainers' schedules, customer training and consumer awareness events throughout the United States. Management has a real-time look into customer's progress in the training cycle, product adoption rates and the geographical growth of the Company.
CVSD, a Raleigh NC vascular surgical group subscribes to Surgical Group Scheduler (SGS) to manage surgery, call, vacation & rounding list, and to Web-enable this busy practice. We ended the use of our "Black Book" immediately, says Steve Kagan MD, one of five vascular surgeons in the group.
Midwest Clinical Imaging a Chicago area Radiology Group begins using SurgiScheduler (SGS) Call/Vacation Manager. MCI is multi-facility practice including interventional radiology, with 20 radiologists and multiple commitments for imaging services. We are customizing our existing Web-based Call/Vacation manager as part of our work with MCI.
Hawthorne Cardiothoracic and Vascular Surgeons of Charlotte NC renew agreement with SurgiScheduler (See Press Release)

Southern California Laser Partners initiates mobile medical device operations in Los Angeles basin using SurgiScheduler (RS). SCLP is a Physician-owned mobile surgical device partnership operating the newest "Greenlight Laser" manufactured by Laserscope. The Partnership services 15 hospital and surgery centers where 30 surgical groups schedule procedures using Registry Scheduler, the SurgiScheduler "Software as a Service" (SaaS) web-based scheduling service.

California Urological Services LLC, a San Francisco-based mobile medical device operator, renews subscription for third year with Registry Scheduler (RS). The software is employed to coordinate California and Nevada operations for a Physician-owned mobile surgical device partnership. The VP Operations uses a Treo 650 to access and manage the entire schedule when in the field. Over 100 customers have unique access to RS to request service, receive confirmations and view CUS commitments to their facility.
Mobile Surgical Lasers LLC, a Lenexa, Kansas-based medical device service Company signs to deploy Registry Scheduler (RS) software, to manage field service operations in four states with a HIPAA-compliant, secure ASP by WebScheduler LLC. Owner Troy Kiger states, "This software organized our business. Thank you so much!"
United Surgical Assistants, Inc. begins operations in Virginia, North Carolina, Kansas and Alabama using four separate WebScheduler LLC designed, high-productivity calendaring, reporting and scheduling ASPs. USA, Inc. uses our scheduling technology in seven states, greatly extending the reach of their Florida-based operations and scheduling team.
Neurointerventional Radiologist George Rappard, M.D. signs agreement with SurgiScheduler LLC
Dr. Rappard's office-based scheduler co-ordinates his busy schedule using Surgical Group Scheduler (SGS) at multiple locations using his RIM Blackberry.

United Surgical Assistants, Inc. opens in New York with third SurgiScheduler LLC Registry Scheduler Calendar
Long-term customer USA, Inc. adds New York operations to its growing portfolio of multispecialty surgical practices all managed by SurgiScheduler RS Calendars.
Read press release (pdf)


RS Product Page

SurgiScheduler LLC announces powerful new configuration capabilities
Since 1997, SurgiScheduler technology has been built feature-by feature to customer-specific requirements. While the 8 year legacy of our customized SaaS development will continue to grow, today SurgiScheduler CTO, Sean McKenna, announced that new customer calendar starts can now be "extensively configured on the fly", thus reducing custom programming charges and improving SurgiScheduler response time for those customer's whose requirements map well to the many existing versions of this prize-winning software.

Glendale Radiology Medical Group signs SGS agreement with SurgiScheduler LLC
Interventional Radiology group GRMG, started a calendar at the SurgiScheduler website in November 2004. They learned quickly that it mapped closely to the requirements of the three man practice. With SurgiScheduler support and training they were up and running in a matter of a few weeks.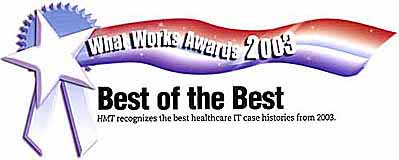 April 2004
SurgiScheduler's SGS Showcased in Best Healthcare IT Case History of 2003
Surgery Group Scheduler (SGS), formerly a WebScheduler product, is awarded first prize in the annual Health Management Technology (HMT) "What Works Award" category for 2003. The original case study, written by the Birmingham Surgical PC Administrator Brian Lasker, was featured in the August 2003 issue called "ROI X 45".
Read the Best of What Works Award Article


SGS Product Page

April 2004
United Surgical Assistants, Inc. selects SurgiScheduler LLC
Fast growing Florida multospecialty surgical practice implements Web-based operations, sales and scheduling software designed by SurgiScheduler LLC.
Read press release (pdf)


RS Product Page

March 2004
Professional Anesthesia Consultants upgrades with SurgiScheduler LLC
Professional Anesthesia Consultants of Valley Forge, PAC implemented new reporting features enabling billing and scheduling personnel to gain up-to-the-minute operating information from their Web-based anesthesia registry software. PAC was one of the first WebScheduler clients to implement Web-based scheduling.



RS Product Page



Top